In a video for the Grand Mufti: Mercy is the key to the Islamic shari'ah without which civilizations cannot stand strong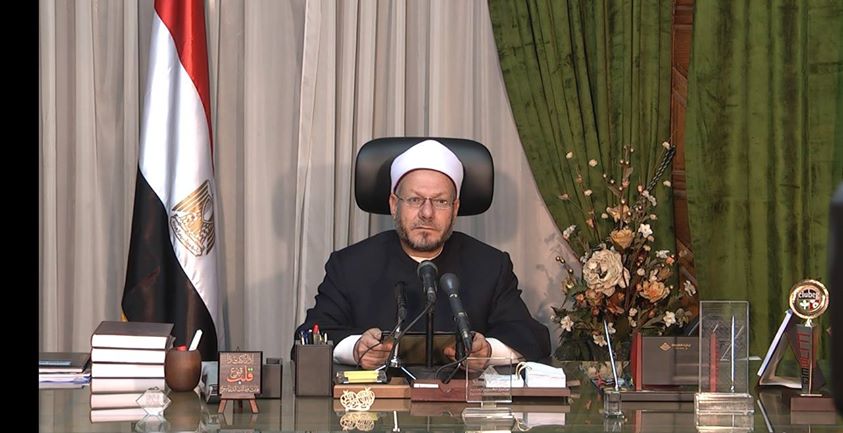 Dr. Shawky Allam, the Grand Mufti of Egypt, emphasized that Egyptians—men and women, youths and the elderly—are required to consider carefully the priorities and basic needs of their country and undertake the greater jihad which is fighting against one's evil inclinations. They should strive to develop and administer the earth and achieve a civilizational renaissance and comprehensive social reforms to attain the progress and development of our nation and serve the higher interests of our religion and country.

In a video speech on the occasion of the advent of the blessed month of Ramadan, the Grand Mufti added that one of our most important priorities is the protection of a unified Egyptian, Arab, and Muslim construct to avoid the dangers of rifts and the collapse of our nations and to remain unified before the conspiracies targeting our unity and welfare.

The Grand Mufti said that mercy is one of the objectives of Islamic law for which Muhammad, the master of mankind [peace and blessings be upon him], was sent and without which societies and civilizations cannot stand strong. Spreading mercy and love between the people further serve to fight transgression and destruction which are not only non-Islamic but distort the image of Islam and its objectives.

Dr. Allam explained that the duty of giving advice obligates us and all Muslims to endeavor to raise the awareness of Muslims everywhere and bring to light the hazards of violence and its harmful effects. He added that Dar Al-Ifta` stresses the necessity of adhering to the rulings of Islamic law and rationality. He also said that it is imperative to preserve the interests of the country and its citizens as well as the lives of all Egyptians and their public and private properties. He further called upon Egyptians to protect the country's achievements and called for comprehensive reform in all fields of life.

The Grand Mufti urged the scholars of our nation, its wise men and leaders to undertake their roles and preserve the higher interests of Egypt away from partisan interests.
Related Articles